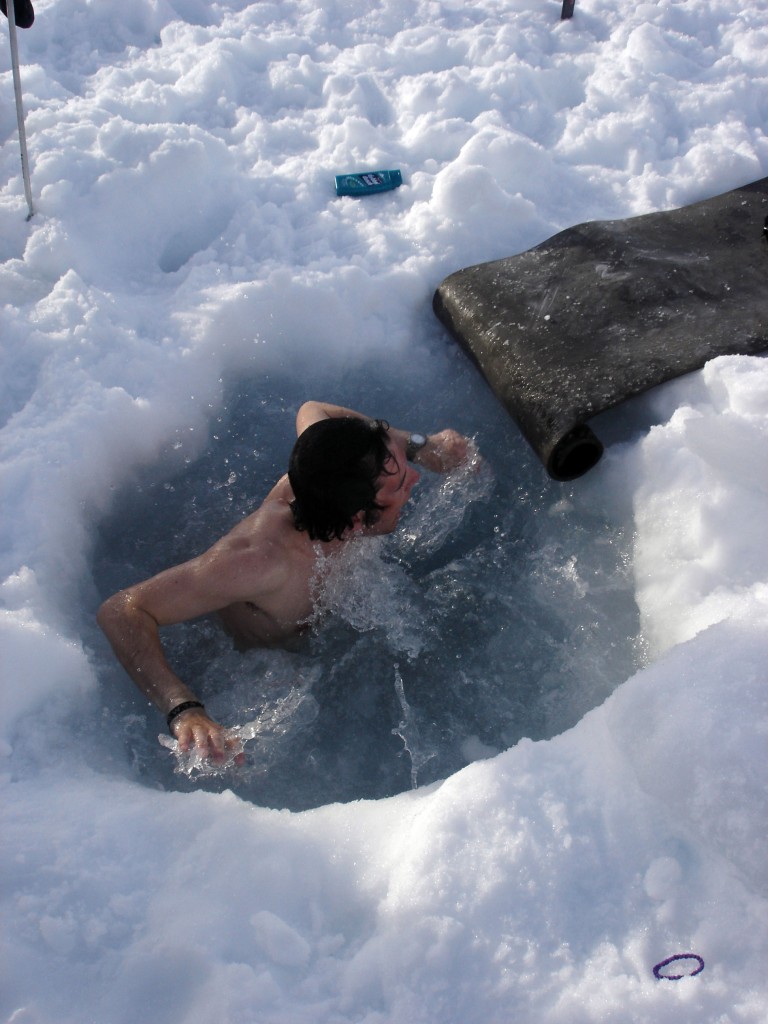 Yes, some Enhance Product Development employees will be jumping into an ice hole. Maybe a little bigger than the one above. In the middle of winter. In Minnesota.
WHEN: Saturday, March 2nd at 11 am
WHERE: Lake Calhoun in Minneapolis
WHO: Team Purple Parts – at least 6 members of the Enhance Product Development team will be jumping in the frigid water- brrrr!!!
WHY??? Our team goal is to raise at least $450 for the Special Olympics. My sister had a brain injury and was paralyzed on the left side of her body. My family volunteered with the Special Olympics, The Brain Injury Association, and The Courage Center quite a bit growing up, so I love that my employer and co-workers are willing to jump into frigid water to support a charity that's dear to my heart.
Click here to support the Special Olympics and the Enhance team!
Pictures of us jumping will definitely be posted after the plunge.